Our success is measured by
the well‐being of our clients...
Kevin Schwartz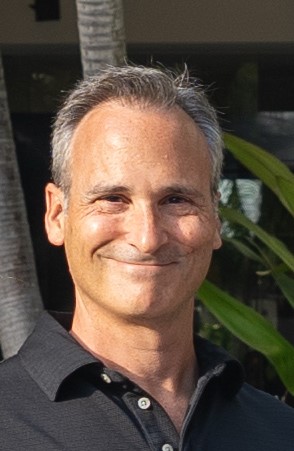 Download vCard
Before joining forces with his father in 2003 to form the Schwartz Firm, Kevin was a litigation associate at the Los Angeles office of Reed Smith, one of the 15 largest law firms in the world with more than 1,600 lawyers throughout the United States, Europe, Asia and the Middle East. While there, Kevin focused his practice on complex pharmaceutical, medical device and commercial litigation, including business disputes related to trade secrets and unfair competition.
Kevin earned his law degree from Loyola Law School in Los Angeles, where he served as Production Editor of the Entertainment Law Review. Kevin also received the American Jurisprudence Award, achieving first-in-class honors (Legal Writing).
Before law school, Kevin completed his undergraduate work at the
University of California, Los Angeles (UCLA), and – of course – continues to be a 'die-hard' Bruin fan. 
* * *
Since 2003 (upon formation of the Schwartz Firm), Kevin has focused his law practice exclusively on trust / probate and conservatorship litigation (including fiduciary litigation), financial elder abuse litigation, and related complex probate and civil litigation matters. 
In addition to his private practice, from 2007 through 2017 Kevin served as Special Deputy Trial Counsel for the State Bar of California (appointed to that role by the Chief Trial Counsel in 2007), and was responsible for investigating and prosecuting claims filed against California attorneys who were affiliated with the State Bar or its Board of Governors (or with any other State Bar entity), or who otherwise presented a potential conflict of interest in any action by the Chief Trial Counsel.
Kevin currently serves as a Settlement Officer / Mediator in the Los Angeles County Superior Court Pro Bono Probate Settlement Program, volunteering time to help parties (and their counsel) resolve their pending disputes. Kevin also has been a member of the Los Angeles County Probate Court Appointed Counsel Panel, available for court appointment to represent proposed conservatees or others in trust, probate and conservatorship proceedings.
Occasionally, Kevin is retained as an expert witness in matters related to financial elder abuse and trust and probate litigation.
Kevin is a member of the California bar and the Los Angeles County Bar Association, and has published articles on a variety of legal topics. He practices throughout California. 
* * * 
When he's not working, Kevin enjoys spending time with his wife and children, does his best to stay in shape ... and, stubbornly, keeps telling himself THIS is the year the Dodgers finally will win another World Series title. (Oct. 2020 update:  It WAS the year!!!)